I am celebrating 25 years in Peru this year. I am sharing some stories on the Kolibri Expeditions Birding blog, but since this story has nothing to do with birds, it seems better to share this here.
THE JOYRIDE!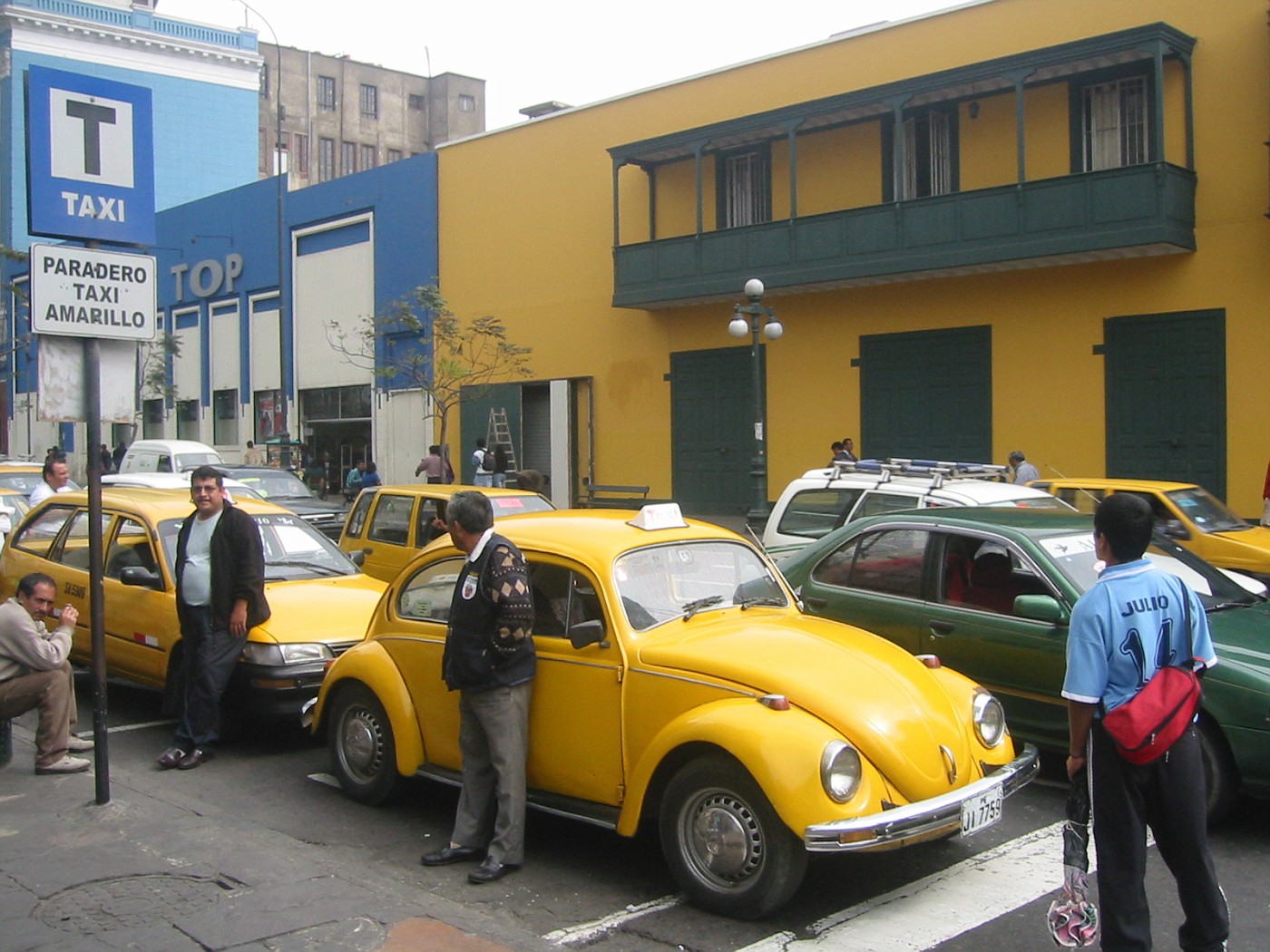 If you think Lima is chaotic now, it is nothing compared to the early 90s. In 1990 there were hardly any modern cars. The public transport was often extremely cramped VW mini-buses, big american cars fitting two passengers in the front (apart from the driver) and four in the back serving as line taxis between the city center and Miraflores, and small VW Beetle Taxis where the front passenger seat was taken out and only serving one – max two passengers. But when Fujimori became president imports of used cars became much more frequent with less strict import rules. People could not afford to buy new cars, and the cars rolling the streets in Lima were very old. Little by little the Lima car park got more modern. Traffic was still chaotic, and more chaotic for every day. A lot of people were jobless and became taxi-drivers by driving their own cars. In the street corner anyone could by a TAXI sticker and put it on the windscreen of their car and Voila!… Another taxi was born. No one asked for taxi permits. Not surprisingly, it was very difficult to calculate how long a taxi ride would take to, for instance, the airport.
In 1993 I found myself in central Lima very late for my international flight. I would most certainly miss my plane. Two taxis were parked on the street. A newer import and an old VW beetle with only one front seat. Which one would you take if you wanted to get to the airport reliably and fast?
Surprise! The correct answer is the old VW.
"Get me to the airport as fast as possible!", I instructed the driver.
Man, that was some ride. This guy took the Beetle between the lanes creating his own lane, he'd race through a corner gas-station to make a right turn and even went up on the sidewalk to navigate through the crammed traffic, always with a hand firmly on the horn alerting people to get out of his way. And even though I was somewhat scared, I was also fascinated. This guy was a genius the way he navigated Lima traffic. He had developed crazy driving to perfection. He was an artist! He wasn't prudent, but he was a genius – and he got me to my flight in time.
Traffic in Lima is less dramatic today, but still wild compared to Stockholm. People do not drive on the sidewalks any more, but they do cut through gas-stations and if they are to turn right and there is no gas station then they make sure they are in the left lane, so they can cut in front of the minibuses that often clog the right lane, before the traffic light becomes red again. A simple rule to stick by in Lima traffic is to leave way for vehicles that are bigger and older than yours.
I will tell more stories on the Kolibri Expeditions blog. You will also find the birding program with the 10% discount for the remainder of 2015. Join a trip with me to hear more stories.
Photos: Taxis by Tinao Bao on Flickr and Yellow Beetle Taxi by Jaques Splinto on Fotki.